---
Capital Credits are Money in Your Pocket
Unclaimed Capital Credits 
Some members have not cashed their capital credit check, or we no longer have a forwarding address. If you have any information, please call our office at 800-421-9959. Any monies not claimed may be donated to a tax-exempt organization such as Operation Round Up® or used for educational purposes.
Unclaimed Capital: a list of names
It pays to be a Lake Country Power member. Earning and receiving capital credits is one of the membership advantages to receiving electric services from Lake Country Power. Because Lake Country Power is a non-profit cooperative, all margins (revenues minus expenses) are allocated back to member-owners in the form of capital credits. This amount is known as "member patronage." 
How do Capital Credits work?
There are capital credit allocations and also capital credit retirements. Each is different. Understanding both will help you know how this co-op benefit can work for you.
- Allocation: Each year, you are "allocated" your portion of the previous year's margin based on the amount of electricity you purchased from Lake Country Power in relation to the total amount of electricity purchased by all members during the year.
Once a year you may receive notification of an allocation.  The notifications you receive is an informational notice to let you know about your share of capital credits that will eventually be paid to you when a general retirement is issued by the board of directors. An allocation represents your share of ownership in a nonprofit, member-owned cooperative. 
- Retirement: Capital Credits accumulate over time in an account in your name, and are refunded periodically to you upon action by the Board of Directors.  Eventually, after a number of years, capital credits are "retired" or paid back to members or former members to whom they were originally allocated. General retirements are issued if the financial condition of the cooperative will not be impaired. 
The decisions surrounding the retirement of Capital Credits are taken into consideration by the Board of Directors as they work toward keeping rates as low as possible when the cost of fuel, materials and wholesale power continue to escalate each year.
How do I earn capital credits?
You earn capital credits based on the amount of money you spend purchasing electricity from Lake Country Power. The more you spend, the more you earn. 
Are Capital Credits Tax Free?
Capital credits are tax free if the property served by Lake Country Power was used strictly as a residence. If the residence was used for business purposes, members should consult their tax advisors. 
It's important to keep your account current
If you are a former member and did not provide us with current address information, we may not be able to locate you. In this case, your capital credit funds could be used toward educational purposes including scholarships. If you are moving, please keep your contact information current by updating your account.
For more information: Ask a Lake Country Power Consumer Account Representative.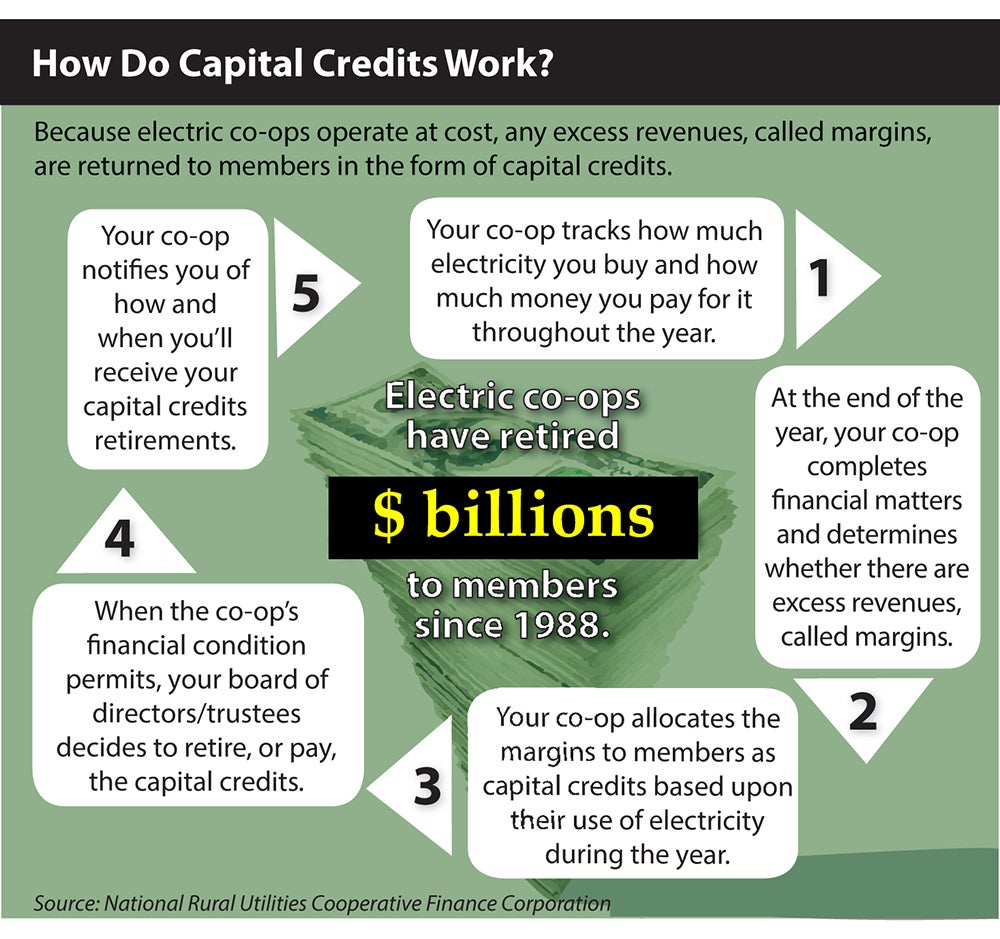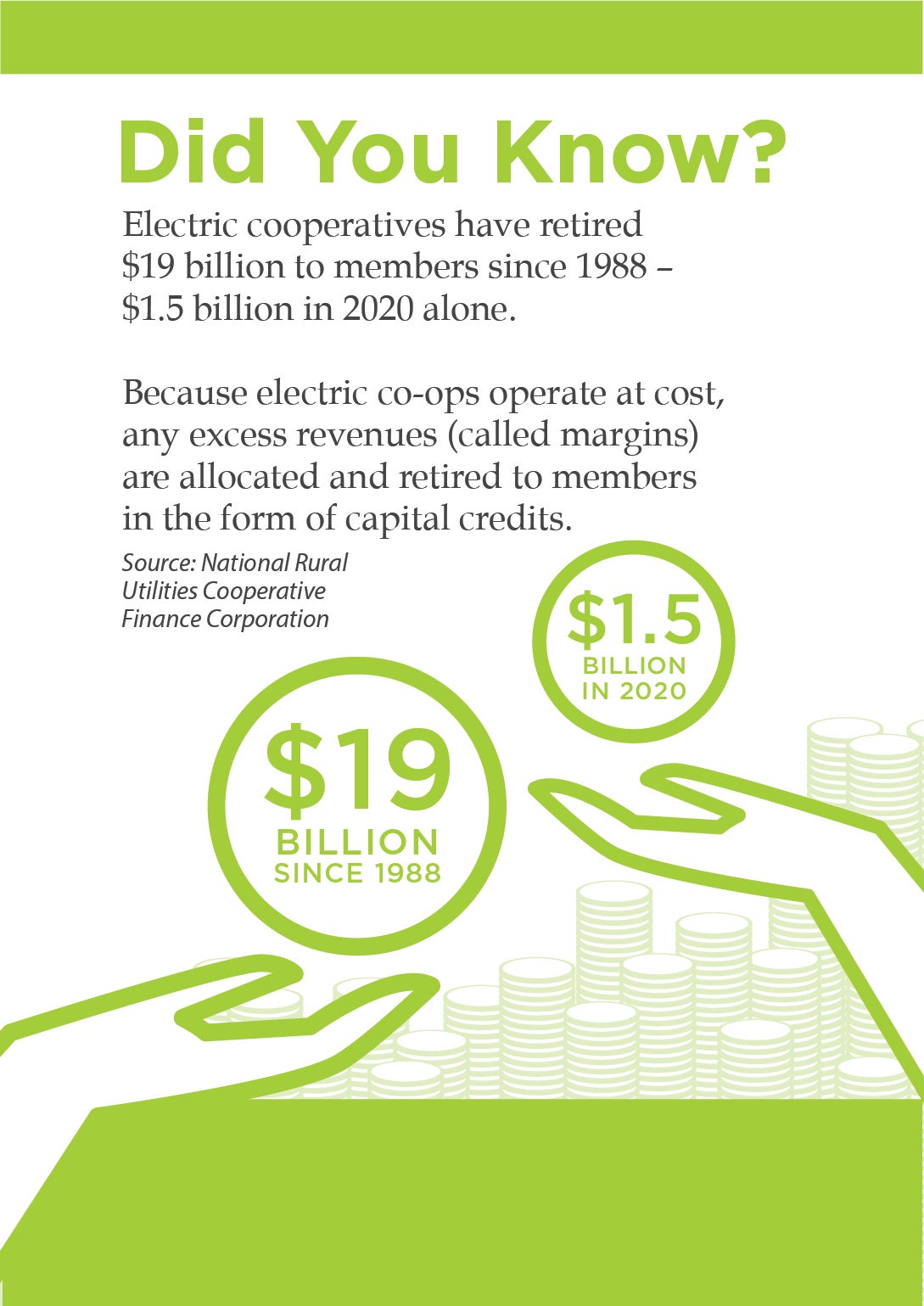 What are Capital Credits and how do they work?
Capital credits are a membership benefit when you belong to an electric cooperative, like Lake Country Power. Members receive a letter each year from Lake Country Power explaining how much is in their account.