Who Represents the LCP Membership
Lake Country Power is an electric cooperative and is governed by a policy-making board of nine directors. Each director serves a term of three years. These directors are elected by members voting through a balloted election within their respective district. Results of the elections are announced at the annual meeting.
The co-op's board of directors is responsible for establishing Lake Country Power's basic policies, goals and strategies. The board hires a manager to carry out these policies, strategies and the day-to-day operations of the cooperative.
For those members interested in serving on the Lake Country Power Board of Directors, the step-by-step election process is included on this website.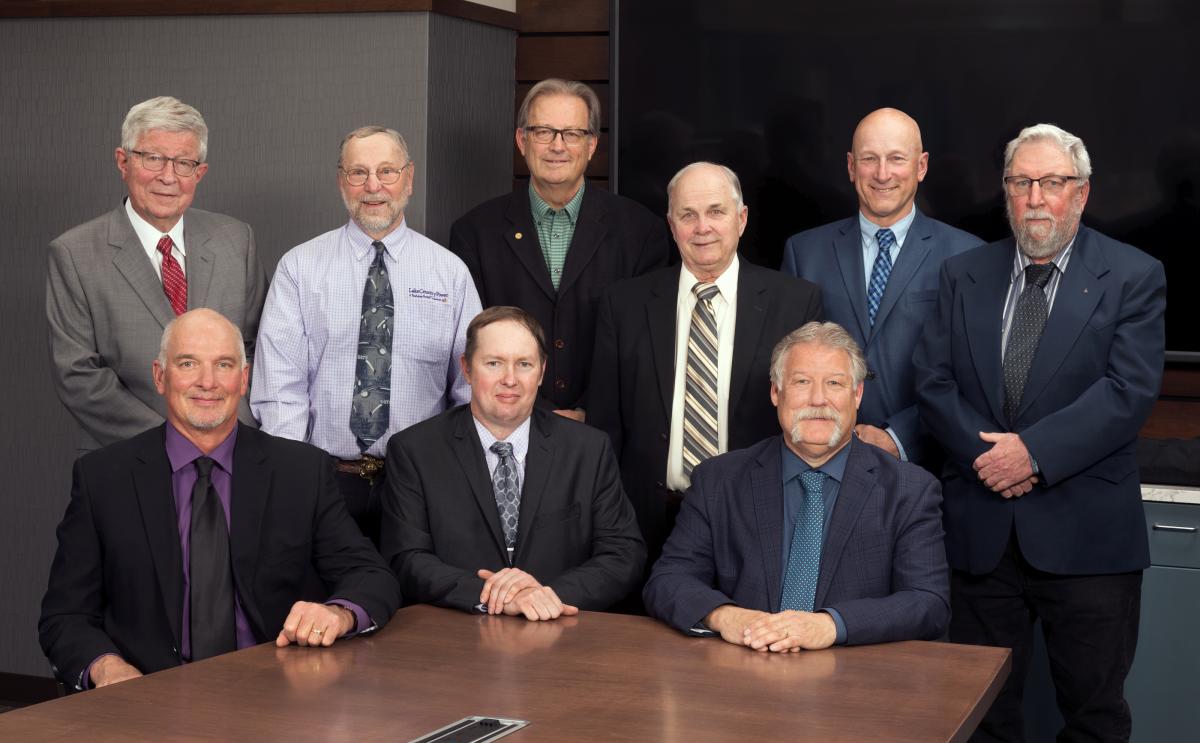 ---
Monthly Board Meetings
Lake Country Power's nine-member board of directors and staff meet once a month at 9:30 a.m. The board meetings are open for members to attend and are scheduled at Lake Country Power's service centers on a rotating basis. Members are given an opportunity to speak at the beginning of the meeting and at the end of the meeting. If you are interested in attending a board meeting, call 1-800-421-9959 for more information.
*Due to restrictions surrounding COVID-19, the remaining 2021 board meetings will take place at the Cohasset Service Center. Also, all meetings are presently closed to the public until further notice.