Lake Country Power's rules and procedures that govern service disconnection
For repairs or emergency operations

For a hazard to life and property

For noncompliance with the National Electric Safety Code, the State Electrical Safety Code, or regulations of the Minnesota State Board of Electricity

By order or request of any governmental authority including local fire departments

For failure to pay a utility bill for current or delinquent electrical service

For failure to pay utility deposit or sign membership application as required for obtaining service

For repeated, intentional, and known violations of the Articles of Incorporation, bylaws and rules and regulations of the cooperative

For failure to provide the cooperative reasonable access or easement to its equipment and property

For electrical theft, meter tampering, or misreading the meter

For obtaining electrical service under misrepresentation

For unapproved attachments to cooperative property

For refusal of access by cooperative employees to a non-accessible meter

For causing interference or other electrical disturbances on the Lake Country Power system
Energy assistance
Cold weather generally means higher electric bills. If you should find it impossible to stay current with your electric bill, please contact our office immediately. Please do not ignore your arrears and let them accumulate to a problem that cannot be solved.
If you need help paying your electric bill, you may contact us and we'll provide a list of agencies that offer assistance with energy bills. Call us at 800-421-9959 (press #5) for a complete and current list.
If you're moving
If you're moving, please contact our office so we can keep our records updated. Whether you are a member of Lake Country Power for a short or long period of time, each time you pay your utility bill you accrue capital credits. When the co-op pays back capital credits, we need to know how to locate you so you can receive your money.
We will prepare your final bill and, if your new location is within our service territory, arrange for service at your new location. If you are moving away from our service area, we can prepare a credit reference for your new utility. We'd appreciate one or two working days' notice to allow us to serve you in a timely and efficient manner.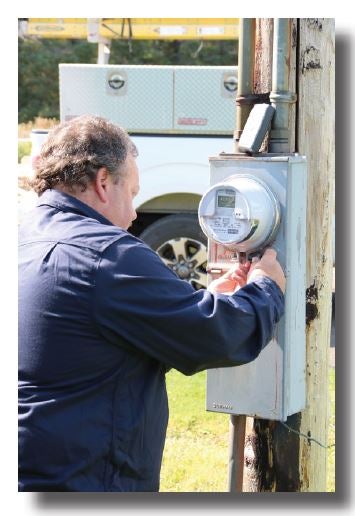 Members wishing to remove meter from the meter socket should be aware of our policy designed for safety and fees associated with unreported removal.