Resource Center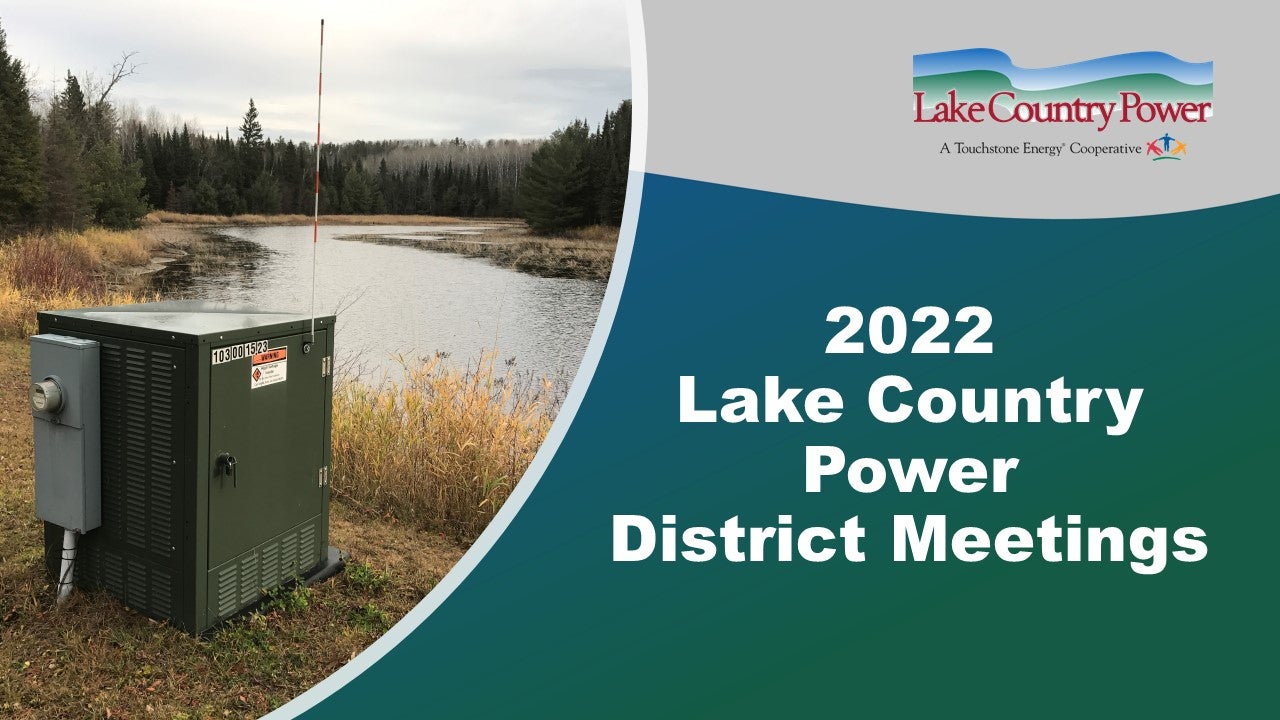 Check out the District 3 Meeting from February 16, 2022, in Side Lake, Minn.
Annual Meeting  
The 2022 Annual Meeting was April 20, 2022,  in person at the Cohasset Service Center, 26039 Bear Ridge Drive, Cohasset. Videos of the meeting are available below via the Lake Country Power YouTube page.
Director election results were announced to fill three-year terms. District 2 candidate, Michael Forsman of Ely, ran unopposed and received 624 votes. Members in District 4 and District 8 did not receive a director ballot because no members petitioned to run for the board of directors by the filing deadline on February 9.