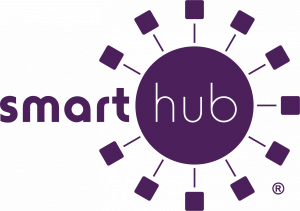 Use SmartHub to manage your account and make payments:
Lake Country Power offers the latest technology to help you manage your electric account 24/7 by computer, smartphone or tablet device with a free online application called SmartHub.
SmartHub is a free service to our members — it has easy user registration, and quick online access.
---
SmartHub for Mobile Users
How to get started with SmartHub Mobile:
Simply, download the free SmartHub app from iTunes or the Android Marketplace. Search for "SmartHub" in the app store to go directly to the app from your device. Download the app to your mobile device(s). 
You'll need the app before you can begin using SmartHub to make payments or view your usage while on the go, so be sure to download the free app today. However, you won't need the app if you intend to use SmartHub exclusively from your desktop computer/laptop.
There are several new features with SmartHub to explore as you manage your electric account with Lake Country Power. We hope you'll enjoy using SmartHub.
If you have any questions, please contact Lake Country Power at 800-421-9959.
With SmartHub, you can:
Make a payment or schedule a future payment

Enroll in automatic bill payment using a bank account or credit card

Check your current and past monthly energy usage

Receive e-mail and/or text notifications regarding your bill information

Receive email and/or text notifications when Energy Wise program loads will be controlled

View past and current bill statements, and payment history

Go paperless

Report an outage
Report an outage from your IOS device