How to Report an Outage
There are two ways in which members can report an outage:
Login to SmartHub, follow the prompts for outage reporting, and the information will automatically be sent to the dispatch team.

Call the toll free number at 1-800-421-9959, press #1, to have information relayed to Dispatch.
Follow the SmartHub link to signup and report outages:
Things to know about the Outage Map and crew status:
Crew Assigned means that the outage is known and has been scheduled. It may or may not mean a crew is on site.

A "Hard Hat" icon means that a crew has been assigned. It may or may not mean a crew is yet on site. The outage is known and scheduled.
Get the SmartHub App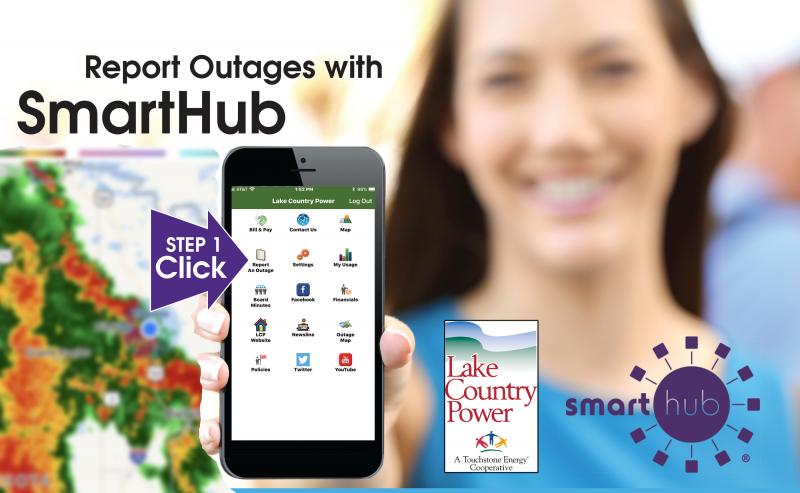 ---